With the release of WordPress 3.5, they added a new photo gallery function built into the Media Gallery Uploader. Here is a quick step-by-step tutorial to creating a photo gallery in WordPress.
Five Steps to Creating a WordPress Photo Gallery
Step 1: To add a gallery go to the page or post you want your gallery to display on or simply add a new post. Once on the page or post editor screen, click Add Media and a window will pop open.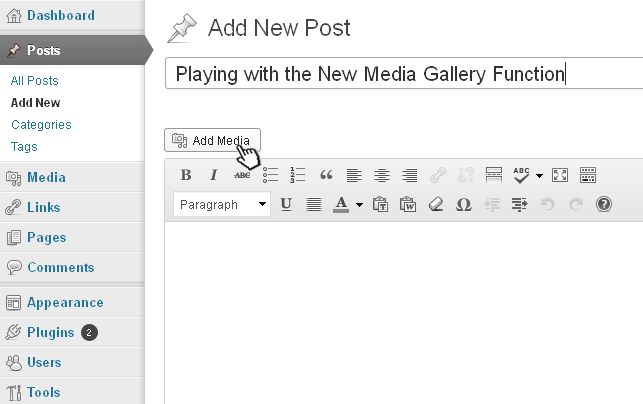 Step 2: Once on the Insert Media screen choose Create Gallery in upper left column of the screen and then click select files from the middle of the screen. Repeat the upload process 1 image at a time.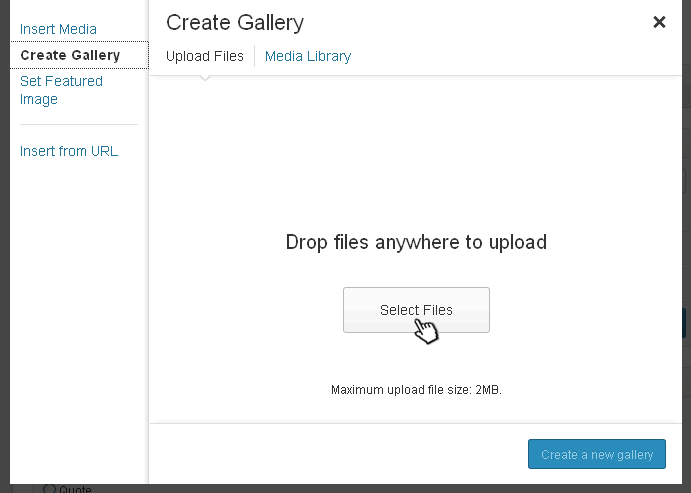 Step 3:  Once all the images are uploaded, click to the Media Library screen where you now select the images you would like included in the gallery and drag them into the order you'd like.  Finish this step by clicking the Create Gallery button in the lower right corner of the media screen.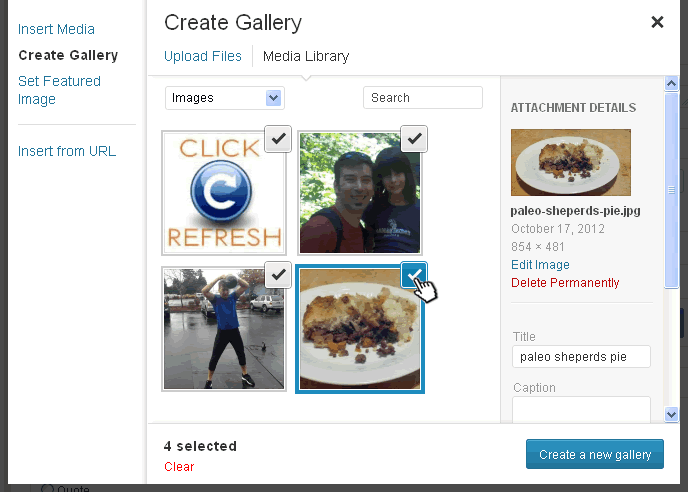 Step 4:  Adjust the gallery settings in the right column. You can choose to link each image to itself to display the full size image or link to the media file page it gets attached to upon upload. You can also set the # of columns to display your images and set random order if you are feeling spunky.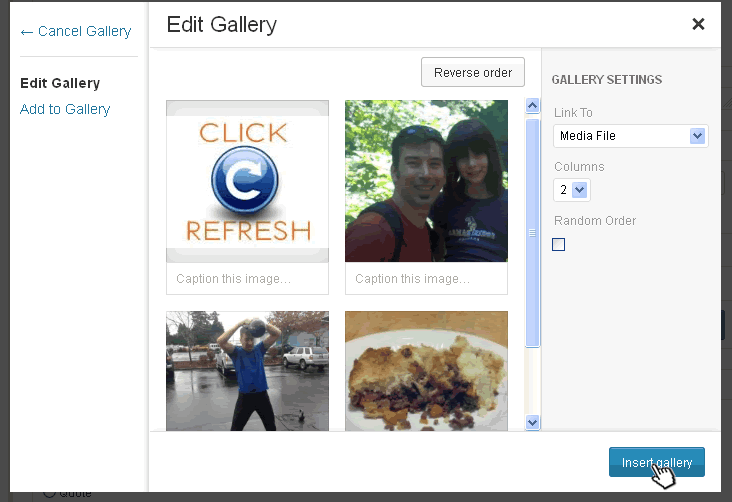 Step 5: After clicking the Insert Gallery button in step 4,  your page or post editor should look something like the screenshot below in visual view.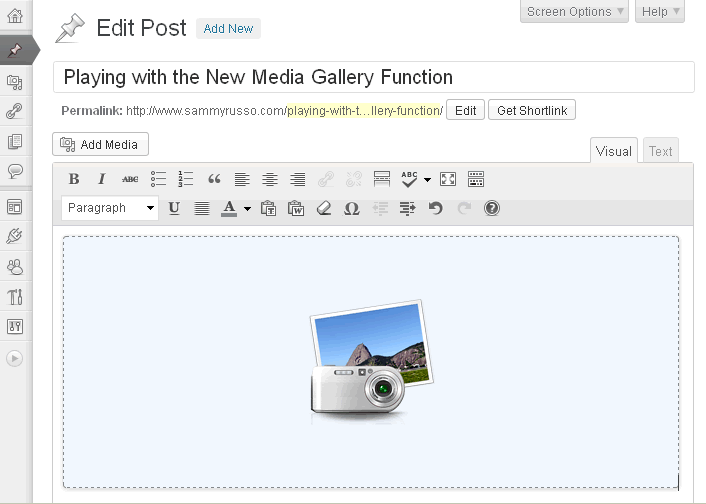 Finally, the finished gallery should look something like this…
Something I noticed…
In the finished gallery when viewing from the webpage, If you click to an individual image you have to click the back button on the browser to get back to the gallery to click on the next image.  I'm a little surprised they did not add LightBox functionality to the gallery. If you'd like a more robust gallery I would suggest the NextGEN Gallery Plugin.