Finding the Page or Post ID for your WordPress content is pretty simple and can be done in one of 2 ways.
1. Via the Page / Post Editor
To find the WP Page or Post ID via the Dashboard, simply click to a saved or published WP Page or Post and look up in the Address or URL bar at the top of your browser.  You are looking for something that looks like …post.php?post=113&….
Where it says post=113 is your ID #, so this particular post in the screenshot is id# 113.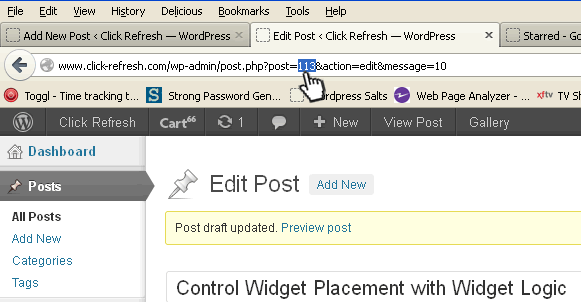 2. From the Front End of the Website While Logged In
Login to your WordPress dashboard, then go to your website hompage and navigate to the page you'd like to obtain the Post ID for. Role your mouse over the Edit Button in the WordPress Toolbar at the top of the webpage. While your mouse is hovering, look in the lower left corner (most browsers) of the page and you will see a URL pop-up. Just as in the above example you are looking for the part that says post= then the # that is assigned to the given page. In the below example the Page ID is 32.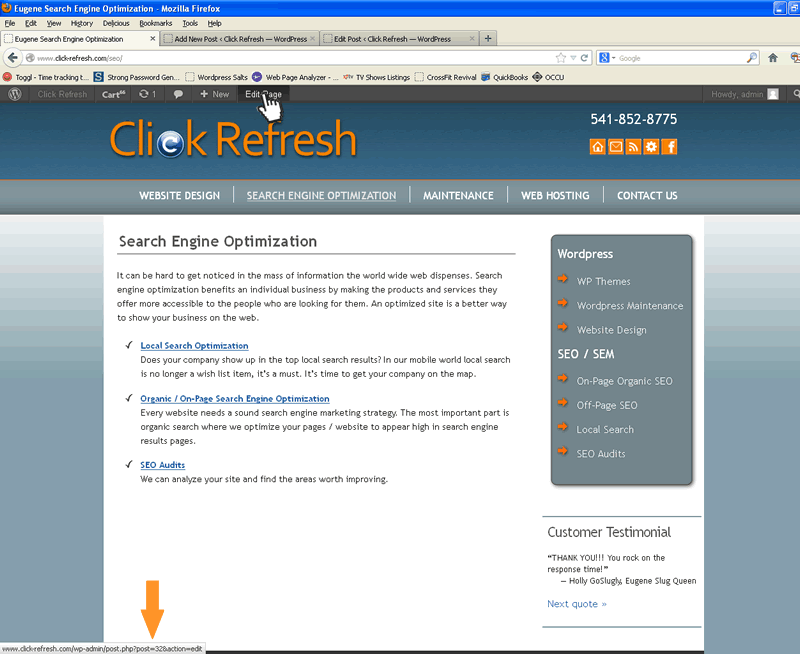 There you have it… two easy ways to find a WordPress Post or Page ID.